Review your transactions
If you need to quickly review your last 4 months' transactions on any of your HSBC accounts you can search and download them through online banking.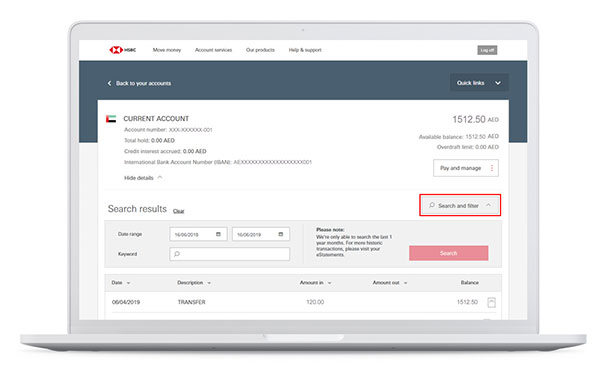 Step 1
Select 'Search and filter' in account transactions to find a payment.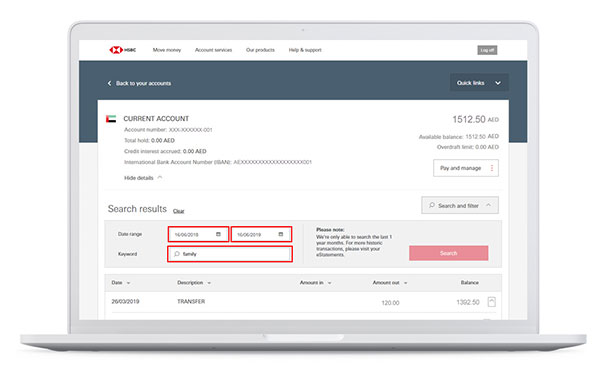 Step 2
Select 'Date range' and/or 'Keyword' then 'Search' to filter your results.

Step 3
Download the transaction for easy access in the future.