What is a Cash Instalment Plan?
If you need a quick cash injection for a big payment or purchase, a Cash Instalment Plan could help. Get cash from your credit card limit transferred to your bank account, then repay it in instalments over a fixed term of your choice.
Competitive interest rates

Quick and easy to apply

Manage your spending with repayment plans ranging from 6 months to 4 years

Have the money paid into your HSBC account or any UAE current or savings account in your name – whatever's most convenient
Get a Cash Instalment Plan
How does a Cash Instalment Plan work?
You can apply to borrow any amount starting from AED 3,000, as long as you don't exceed your credit card limit. And you can choose to pay it off over 6, 12, 24, 36 or 48 months. The terms we can offer you will depend on your circumstances.
Apply using your HSBC UAE app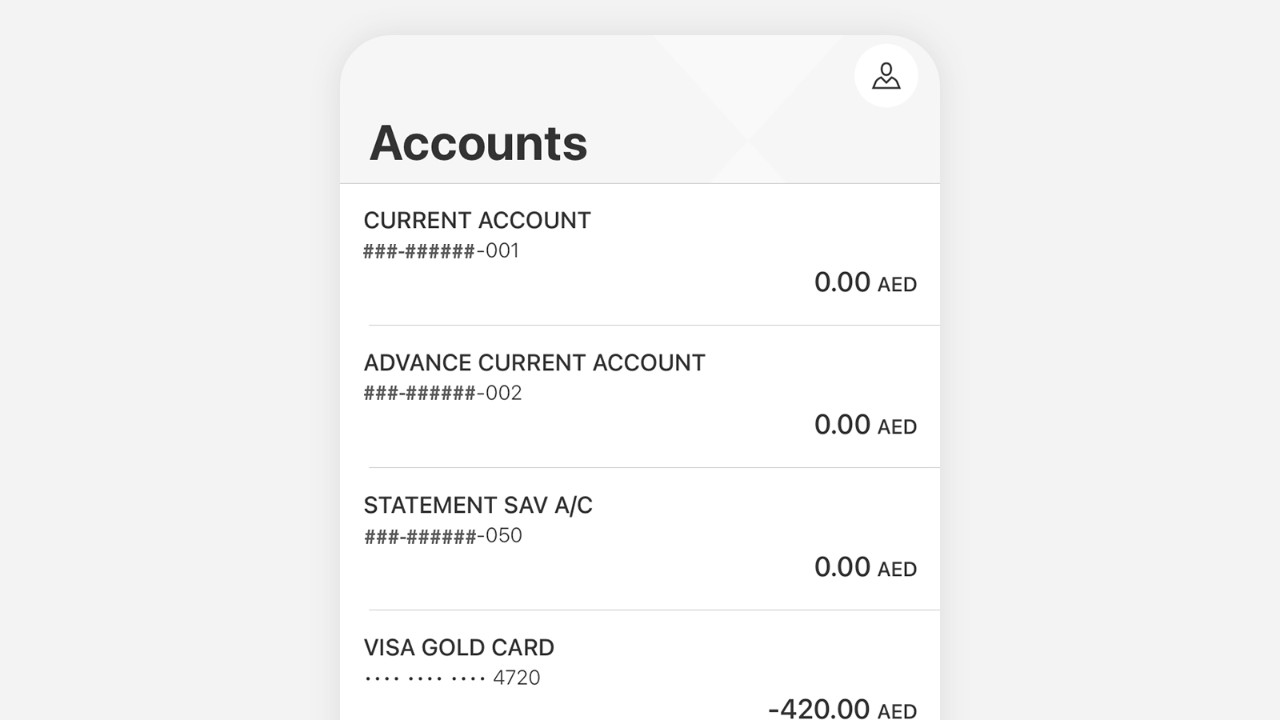 Step 1: Select one of your credit cards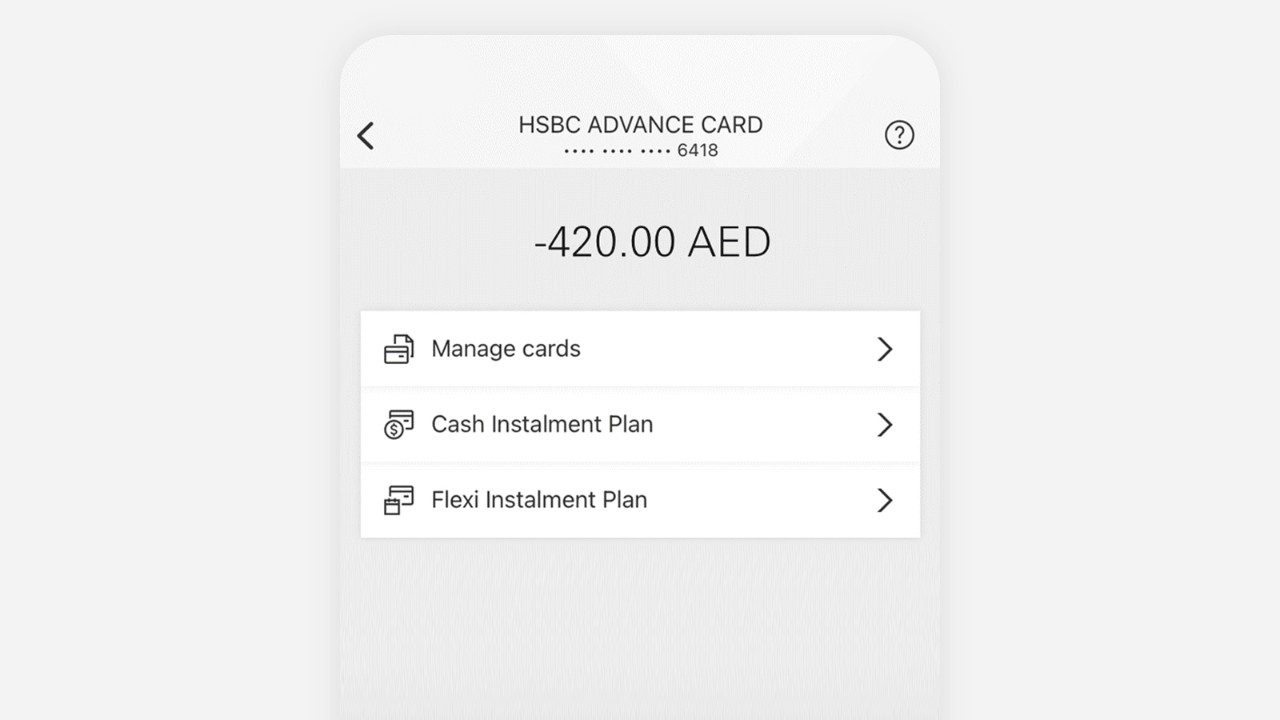 Step 2: Tap on Cash Instalment Plan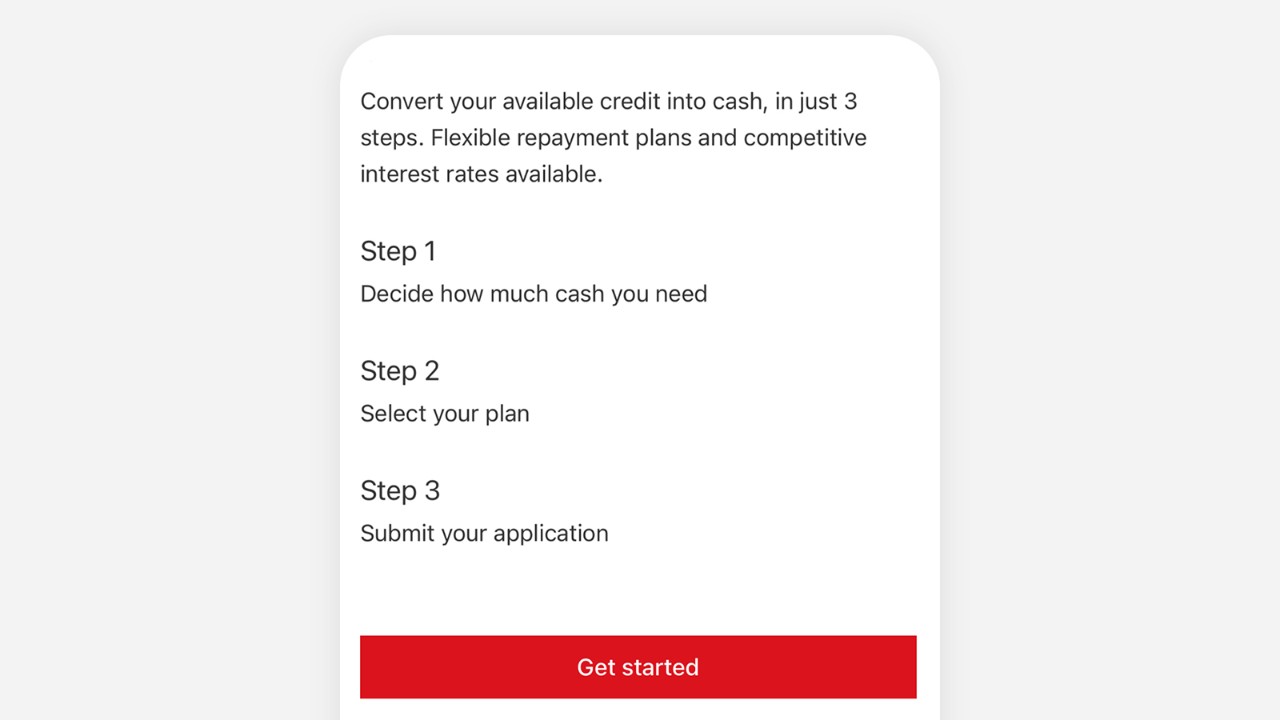 Step 3: Tap on Get Started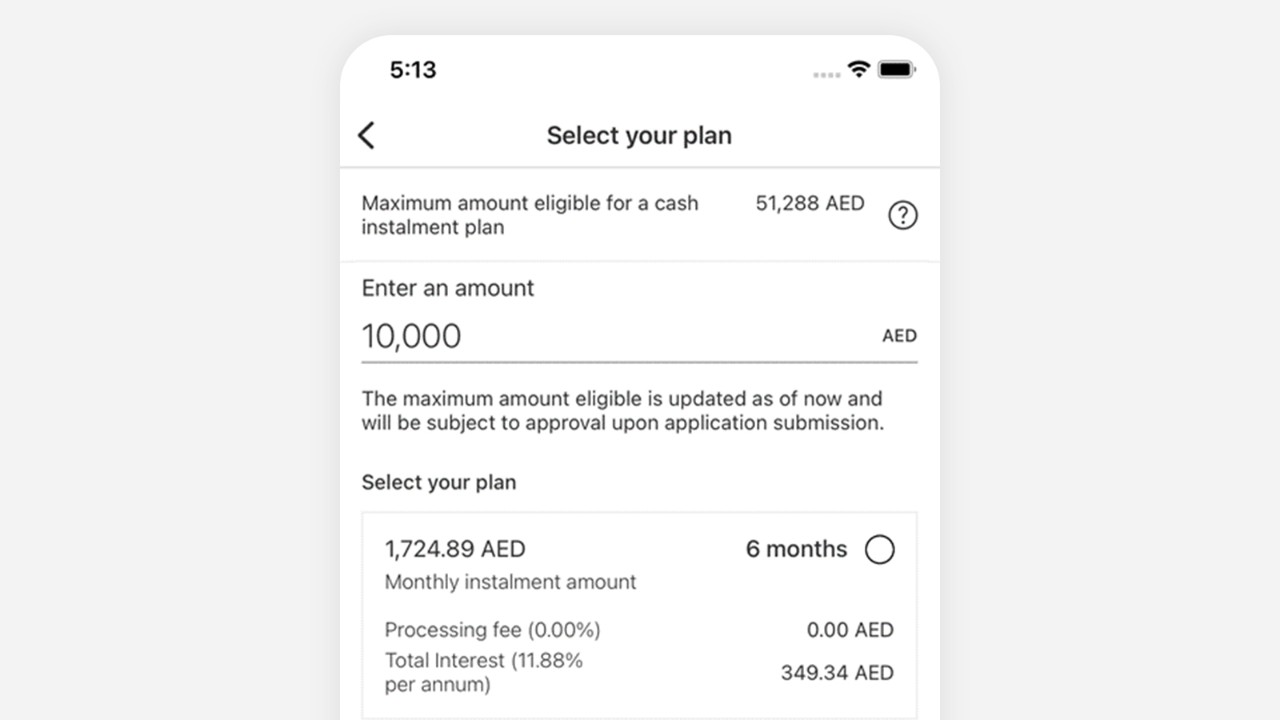 Step 4: Enter your plan details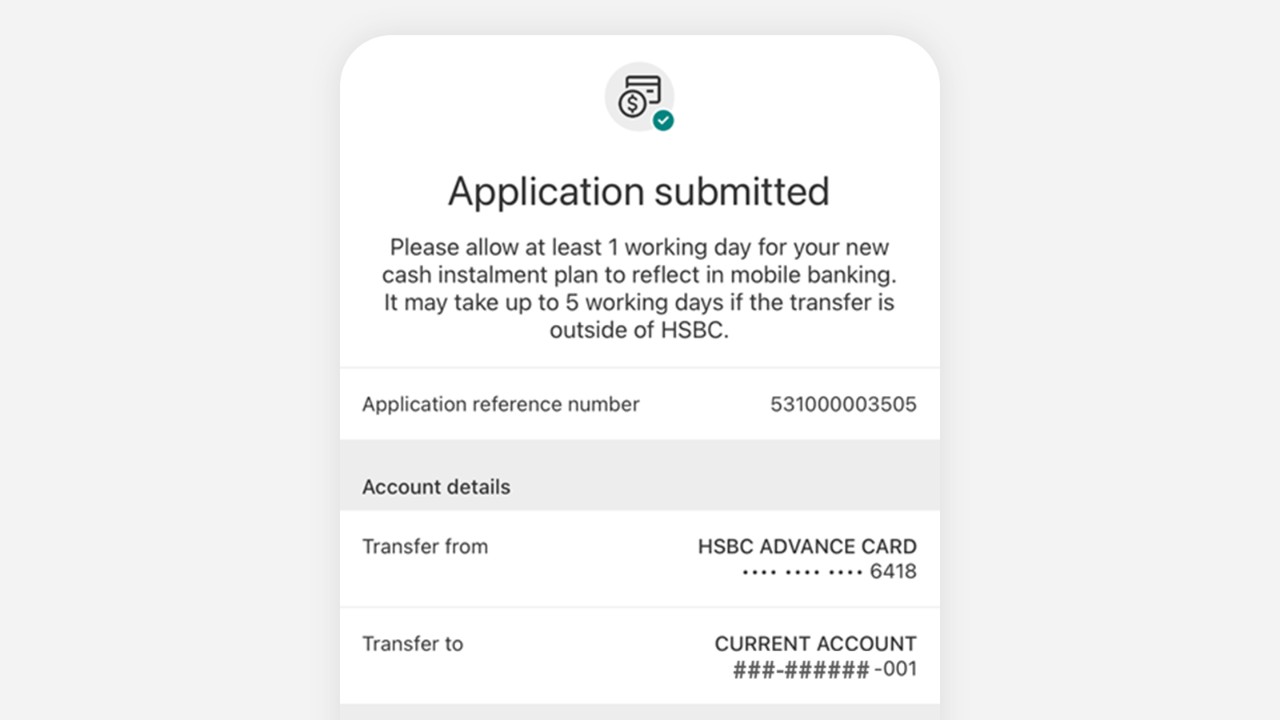 Step 5: Instant application confirmation
We'll evaluate your application based on your financial history and current circumstances. This will be part of your monthly minimum credit card repayment.
Fixed Annual Percentage Rate - 0.00% to 29.88% on reducing balance. The interest rate offered will be dependent on your individual circumstances and the plan term.
Cash Instalment Terms and Conditions and the Schedule of Services and Tariffs apply.

If you do not meet the repayments/payments on your loan/financing, your account will go into arrears. This may affect your credit rating, which may limit your ability to access financing in the future.
To apply for a Cash Instalment Plan you'll need to have:
a HSBC UAE credit card
a current or savings account with any bank in the UAE
Sometimes we'll ask you for proof of income, but we don't usually need to do this.
Apply
Through the mobile app
Log on to the HSBC UAE app.
Select the credit card you want to transfer cash from
Tap Cash Instalment Plan' and select 'Get started'.
Choose the amount and repayment plan that works for you and select 'Confirm'.
You may apply by calling us, through our online banking secure message facility or by following instructions provided in any communications sent in this regard and we will call you within 24 hours.

By phone
Personal banking customers
Frequently Asked Questions
Will I be charged any fees or interest?
What if I miss a payment?
How much of my credit limit will be used as part of the Cash Instalment Plan?
Don't have a HSBC credit card?