Unlock a world of benefits with an HSBC Premier bank account
Premier can help you and your family open up a world of opportunity. It makes it easy to buy a new home, invest in your future, care for loved ones and enjoy the benefits of all your hard work. You can open a Premier account in our app in minutes, and your spouse and children will get their own Premier account too.
What you get with your Premier Account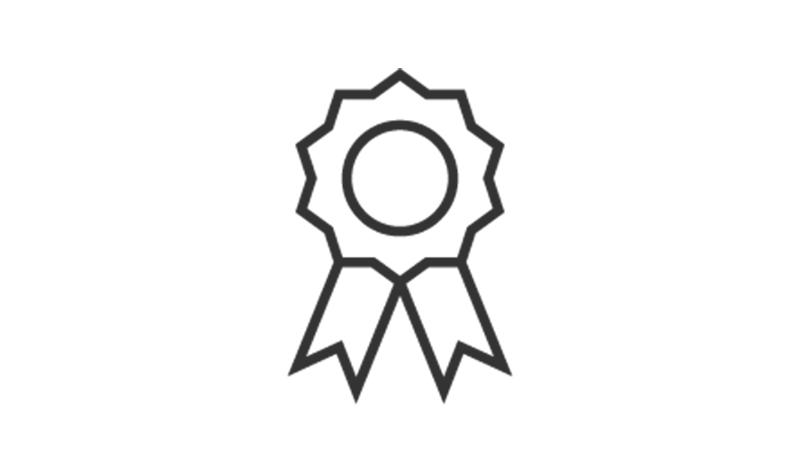 Global Premier status
Unlock Premier status across 29 markets, and spend like a local with our Global Money Account.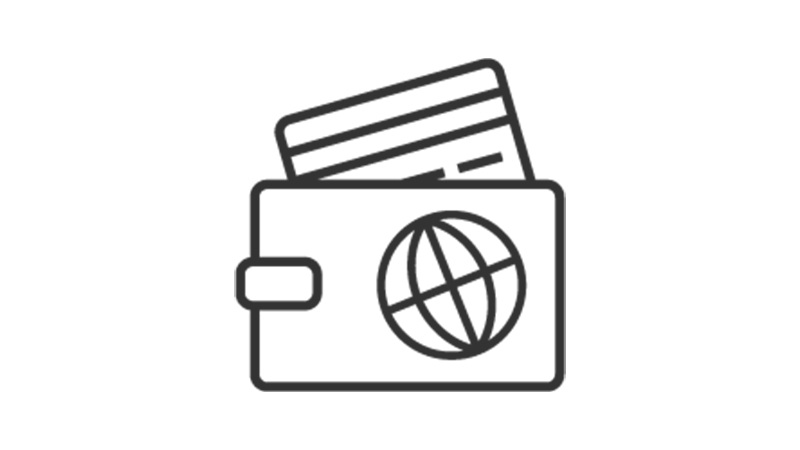 Global Money Account
Unlock a Global Money Account and debit card to manage, spend, send and receive money in different currencies across the world.
Wealth solutions
Enjoy exclusive Premier support, whether you want to increase your wealth, protect your family's future or enjoy your retirement.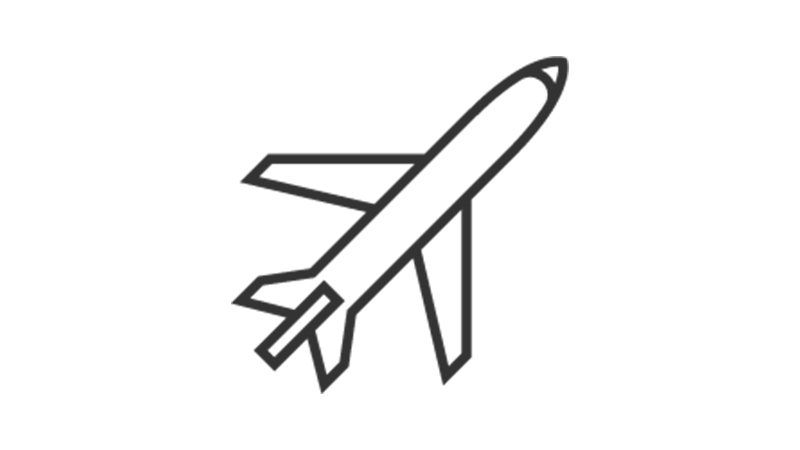 Travel insurance
Relax with complimentary HSBC Worldwide Travel Insurance for you and your loved ones.
Premier - for you
Get much more from your banking with a range of exclusive benefits and privileges.
Fund, transact and use your account instantly when you open your account in the app

Access to a Premier Relationship Manager to help you manage your finances.

Enjoy preferential rates on personal loans, car loans, mortgages and savings.

Keep your finances flexible with an overdraft up to 2 x your salary, or AED 30,000 (whichever is lower) with no fees, and with no interest payable on the first AED 5,000.[@overdraft]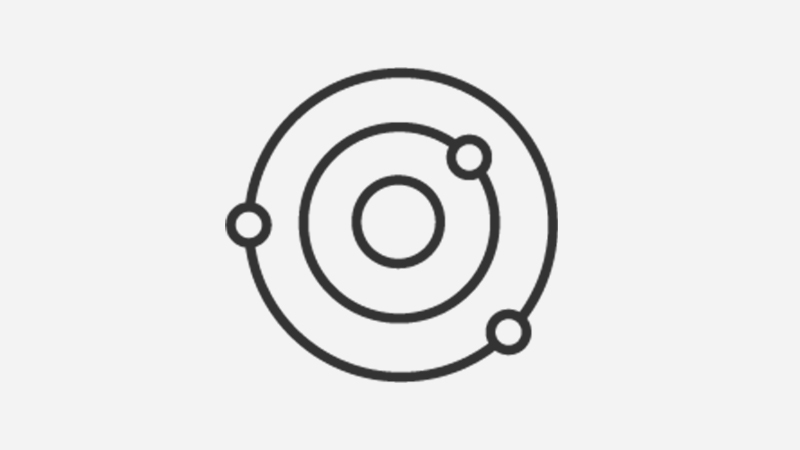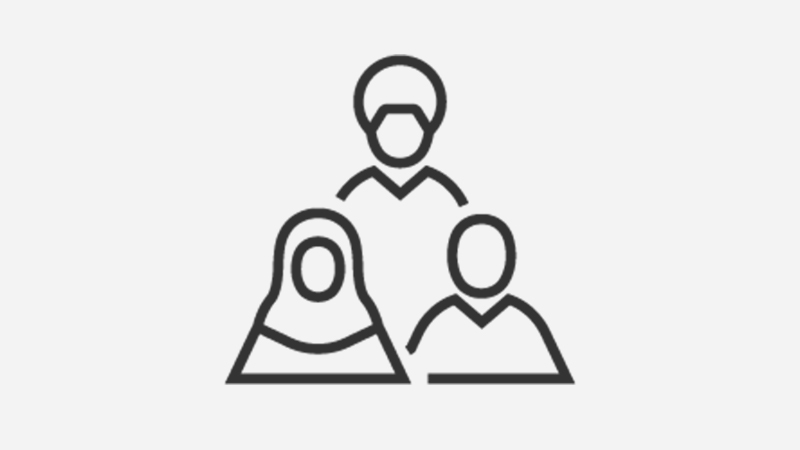 Premier for your family
Give your family access to a range of benefits that could help them along their own life journeys.
Premier status for your spouse and children, so they can have a Premier account of their own, as well as access to your Relationship Manager.

Children have the freedom and guidance to manage their own money with a Premier Children Savings account.

Overseas account opening support for loved ones moving abroad, or taking the next step in their career or education.
Premier around the world
Unlock Premier to live, work and travel the Premier way across 29 markets.
Access your account from anywhere in the world, and expect seamless support and professional services that go beyond banking.

View all of your international accounts in one place, and make instant, no-fee transfers between them using Global Transfers.

A foreign currency account with competitive rates.[@competitiverates]

Transfer funds to 200 countries and regions in over 25 currencies,[@supportedcurrencies] including INR, PKR, EGP and PH with no fee.[@transferfee]

Next-day card replacements if they're lost or stolen, as well as emergency cash advances of up to USD 10,000 each day, subject to available funds.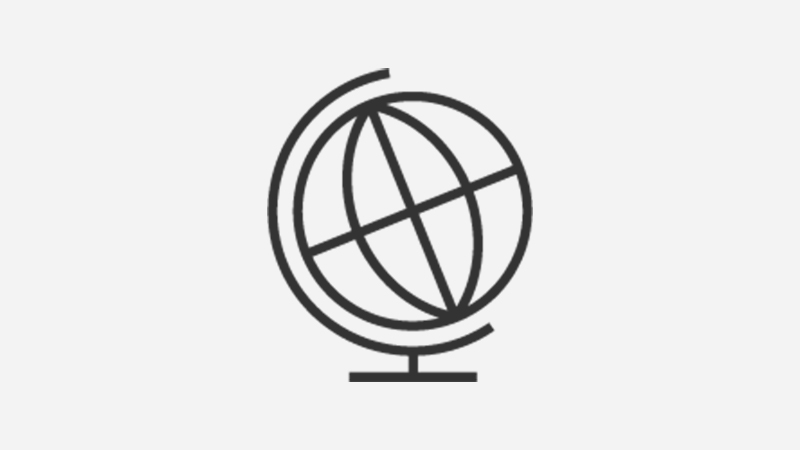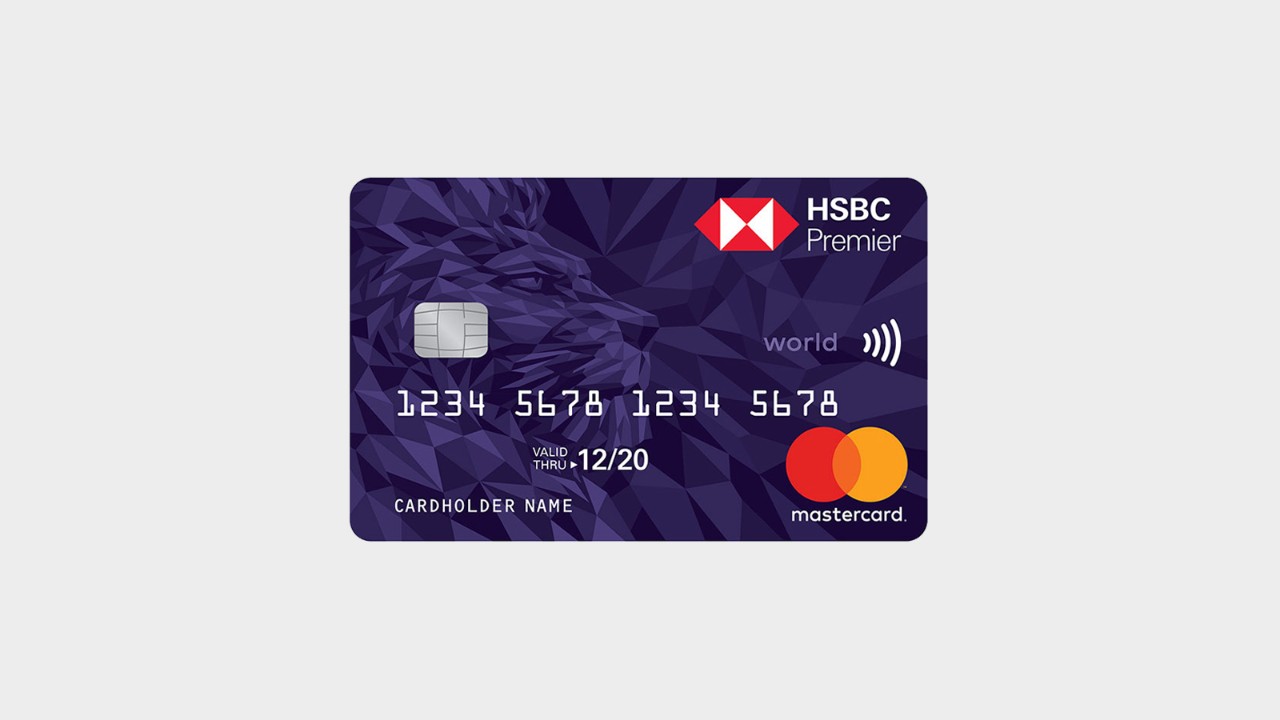 Get debit and credit cards with Premier
When you open a Premier account, you'll automatically get a debit card. And if you successfully apply for a Premier credit card, you can enjoy credit portability from your home country, exclusive rewards and privileges.
Earn

Air Miles

on all your credit card spends and exchange them for flights, hotels and more.

Spend anytime, anywhere and earn 1 Air Mile for every AED 1 you spend on your credit card.

Exchange your Air Miles for flights, hotel stays, shopping vouchers and your favourite airline's loyalty miles.

Enjoy complimentary travel insurance, airport transfers and lounge access, and access 24-hour concierge services and card protection with a Premier Debit Card.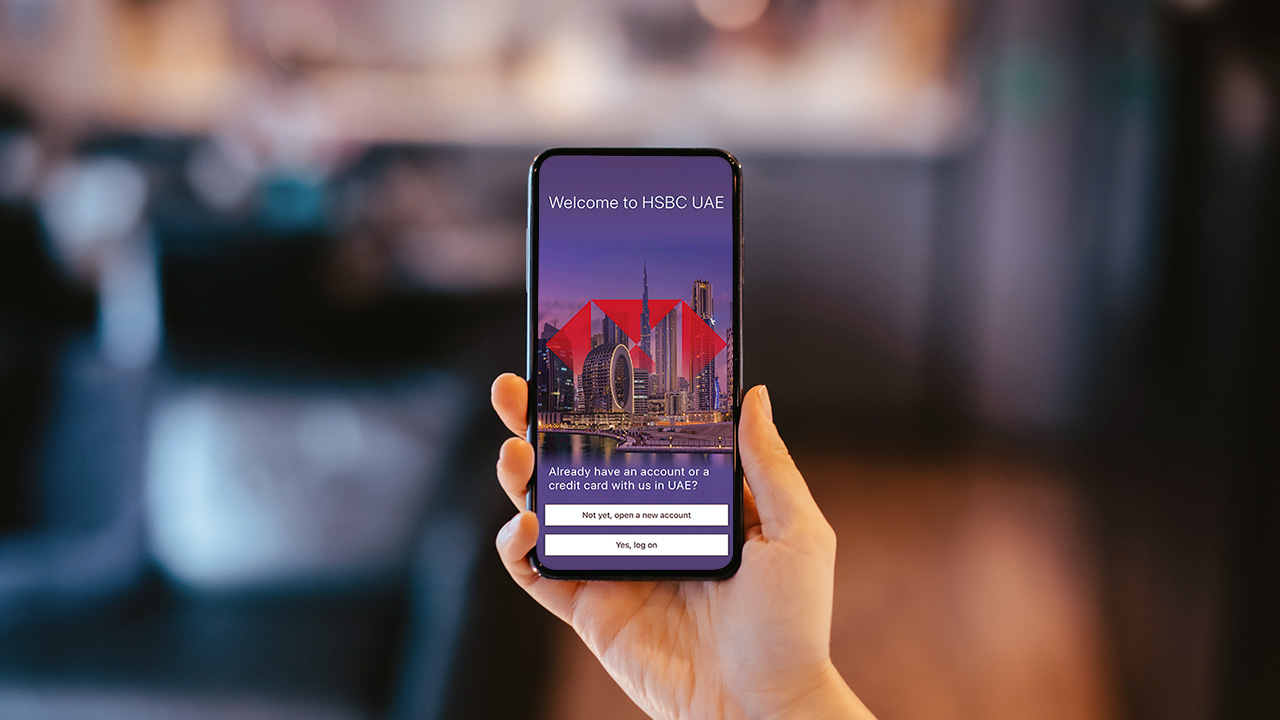 Get AED 1,500 cashback when you open an account in our app
Earn AED 1,500 cashback when you open a new HSBC Premier Account[@premieradvancecashback-may23] in the HSBC UAE app. Plus, you could also get AED 250 cashback when you open a Premier Family Account for your spouse or child[@familyaccountcashback].
Terms and conditions apply (PDF, 240KB). Offer ends 30 September 2023.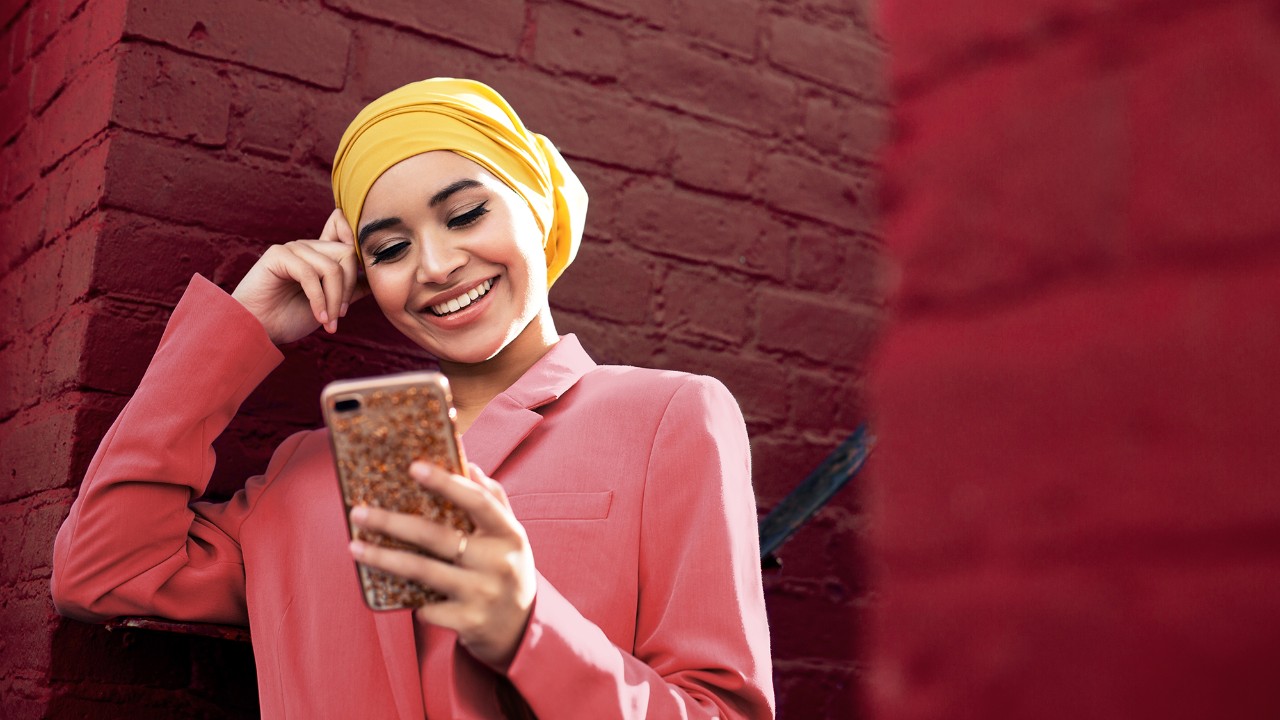 Sophia subscription offer
Discover the secrets of financial wellness for women with our Sophia subscription giveaway.
Who can apply?
You can apply for Premier if you meet one of the following criteria:
deposit an on-going individual monthly net income of at least AED 40,000 into your account
maintain a Total Relationship Balance (TRB) with us of AED 350,000 in deposits and/or investments[@trb350]
hold a mortgage with us with a drawdown of AED 3,000,000 or above for the first 24 months, after which one of our other eligibility criteria will have to be met
already hold, and qualify for, a Premier account in another country or region
have a spouse or parent who already holds, and qualifies for, an Premier account
What is a Total Relationship Balance (TRB)?
Considerations around salary transfer
Don't have an Emirates ID yet?
This product/service may be affected by changes in foreign currency exchange rates.
Correspondent and receiving banks may charge additional fees when they process the transaction.
Penalties and Fees may be applied if there is a customer error or omission in providing correct or incomplete remittance information and may cause a rejection of, or delays in, the transfer. We shall not be held liable for any potential loss.
The actual time to complete a transaction may differ from estimates due to increased scrutiny of transactions by the financial institution or entity providing financial services to the beneficiary of remittances.
For recall of payments, please contact us by any of the means listed at https://www.hsbc.ae/help/contact/. We may charge payment recall fee. We cannot guarantee that we'll be able to recall the payment successfully.
Apply in our app
Download the HSBC UAE app to apply for a Premier Account in minutes.

You must be 18 or older, opening an account for yourself, and not already banking with us in the UAE.
Before you start, please have the following documents ready:

Physical Emirates ID
Physical passport
Proof of income, such as a salary certificate, bank statement dated within the last 3 months, for business owners - company's last 3 months' bank statements
Proof of UAE residence address, such as a utility bill, tenancy contract, Ejari number, title deed or letter from employer
Physical passport
Proof of income, such as a salary certificate, bank statement dated within the last 3 months, for business owners - company's last 3 months' bank statements
In-app account opening is only available in English. If you need assistance in Arabic, or want someone with you when opening your account, please visit a branch with a trusted relative, friend or adviser.
Apply online
It's simple and easy to open a bank account online, whether you're in the UAE or applying from another country.
You might also be interested in