Set up your card in a few easy steps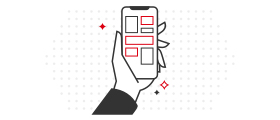 Step 1
On your Android™ device, open the Google Pay™ App.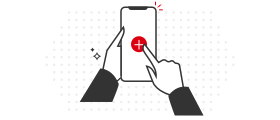 Step 2
Touch the plus sign at bottom right.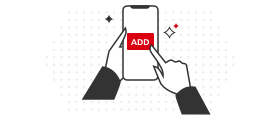 Step 3
Touch "Add Credit or Debit Card".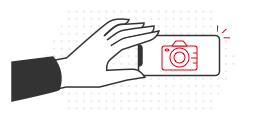 Step 4
Authenticate yourself by entering the OTP received to your registered number with HSBC UAE app.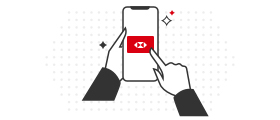 Step 5
To set your HSBC UAE Card as your default, just double tap it in the Google Pay™ main menu, then touch 'Set as default card'.
A fast and simple way to pay
Once you've set them up, your HSBC UAE Credit and Debit Cards stored in Google Pay™ are assigned a virtual account number. Add your HSBC UAE Credit and Debit Cards to Google Pay™ on almost any Android™ phone. You'll then be ready to start making payments straight away on websites, in apps and in stores in a fast, simple and secure way.
This is used instead of your Card number when you buy or pay with Google Pay™, so your payment information isn't shared with the merchant and you still enjoy all the Rewards, benefits and security you associate with your Card.
In stores
To pay with Google Pay™ in stores using your phone, just wake the device and hold it against the contactless payment terminal. You may need to unlock for some transactions, depending on the amount.
In apps and on websites
Select 'Buy with Google Pay™', authenticate using your unlock method, and your payment will be processed quickly and securely.
The default Google Pay™ card will be displayed on the initial purchase. You can choose a different card which will then become the main card for payments within that app; this could be different from the default card used for in store transactions.
Shopping online
At checkout, look for the 'Pay with Google Pay™' option, select your HSBC UAE Card. Your address and secure payment information is then sent to the merchant, review and confirm your purchase and that's it – no additional account needed or forms to fill out.
Need help?
Only compatible with NFC-enabled Android™ device running Android™ Lollipop 5.0 or higher. The Google website has a list of which devices you can use with Google Pay™.
Android™, Google Pay™, and the Google Logo are trademarks of Google LLC.
HSBC UAE Credit and Debit Cards are issued by HSBC Bank Middle East, UAE branch. To learn more, speak with an HSBC UAE branch representative.