How to request a chequebook
Easily order a new chequebook in online banking with these steps. Before you start, please make sure you have your Secure Key with you as you'll need this to generate a security code in order to log on.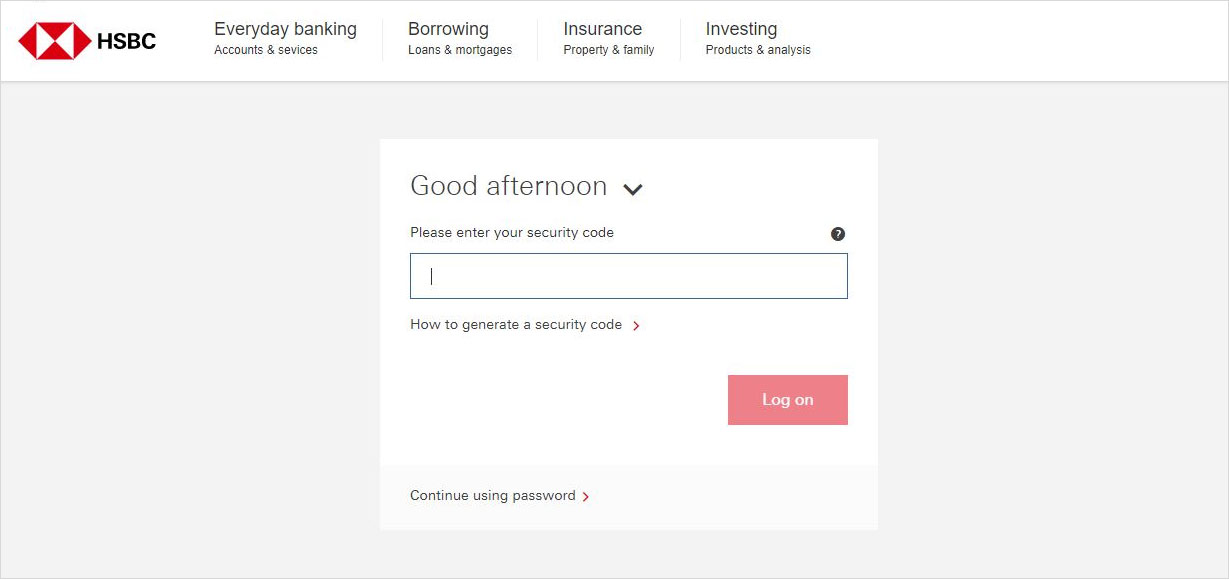 Step 1
Select 'Log on' in the top right hand corner of your screen. Next, enter your security code and press 'Log on'.
Step 2
Once you've logged on, select 'Account services' at the top of the screen to display more options. Then, under the first column called 'Manage your accounts', select 'Order chequebook'.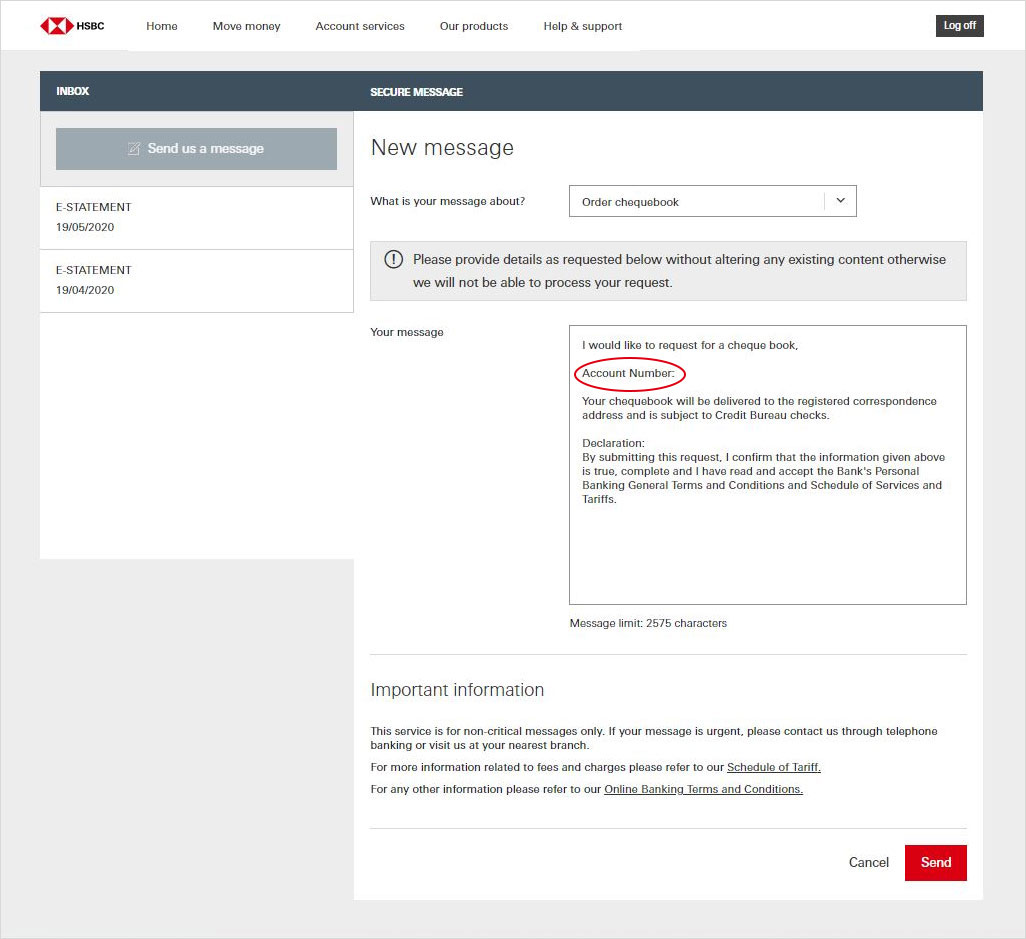 Step 3
On the next screen:
A secure message will already be written for you in the box next to 'Your message'.
Without making any changes to the text, enter the account number you are requesting the new chequebook for next to 'Account Number:' (If you don't know the account number, you can find it on your account summary page when you first log on to online banking).
Press 'Send' once you've done this.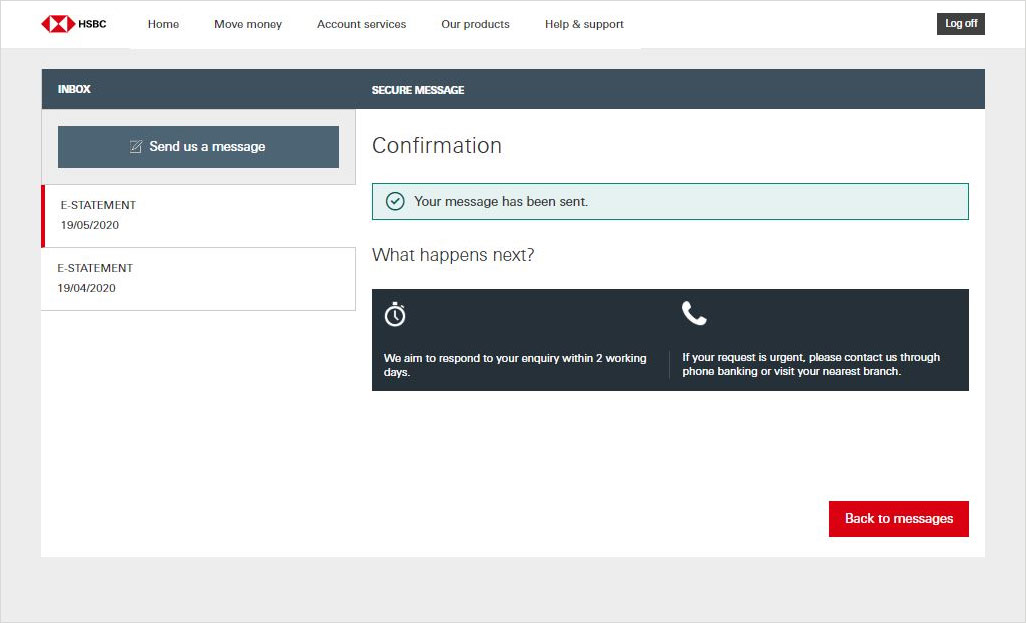 Step 4
All done! Your message has been sent and your new chequebook will be delivered to your registered address after checks are completed by the Credit Bureau. We aim to respond to your request within 2 working days.